As part of the Financial Wellbeing courses that were launched with NUS for the Academic Year 2022/2023, we ran two live 'Ask-Me-Anything' webinar sessions with industry professionals on 16 February 2023 and 22 March 2023.
Students were engaged with the following session topics discussed.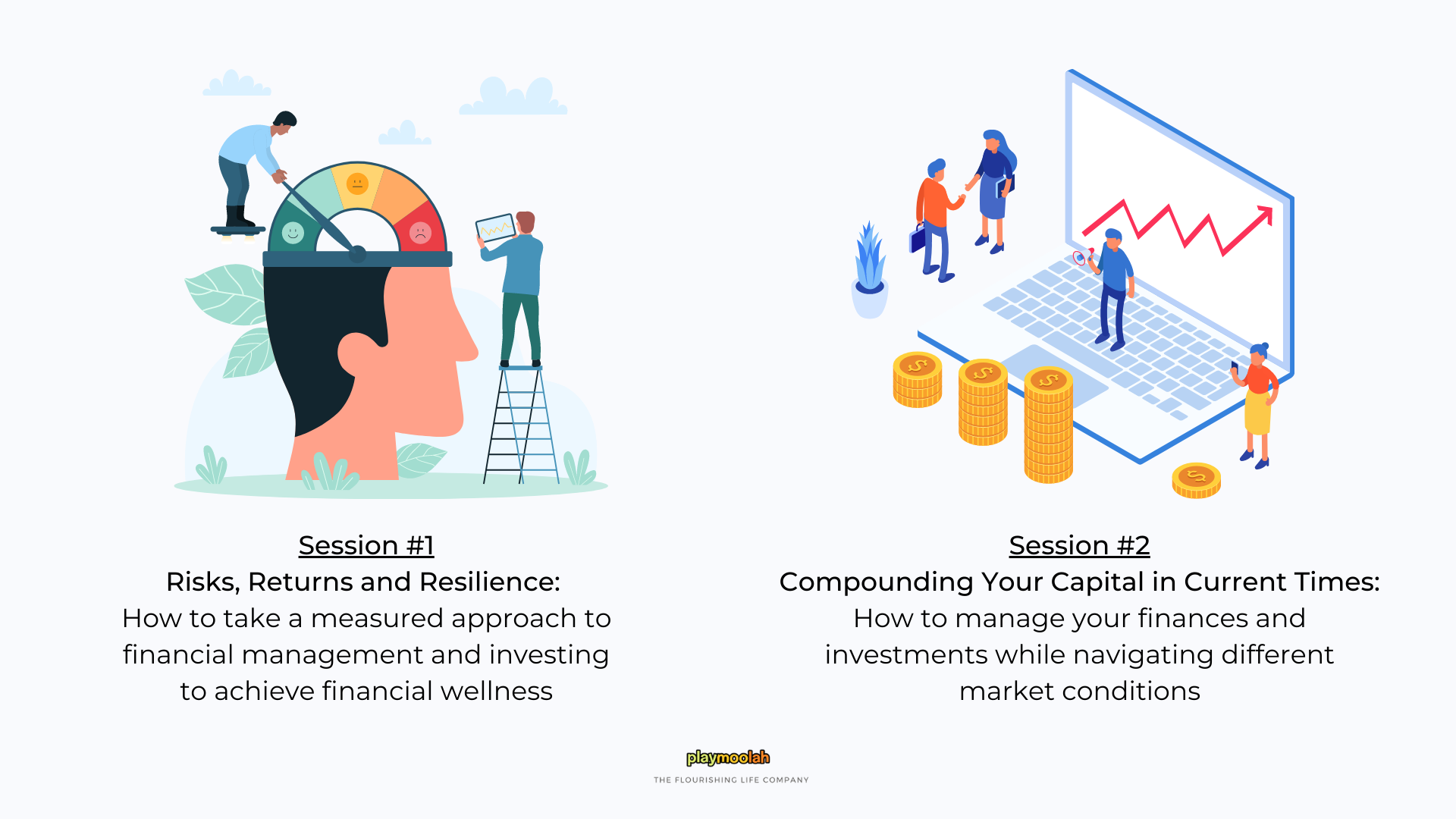 Moderated by Audrey, the panel of speakers comprised industry professionals from diverse financial institutions and personal finance-related backgrounds. Their collective expertise, combined with their personal experiences in managing finances, ensured a rich and well-rounded discussion that resonated with the students.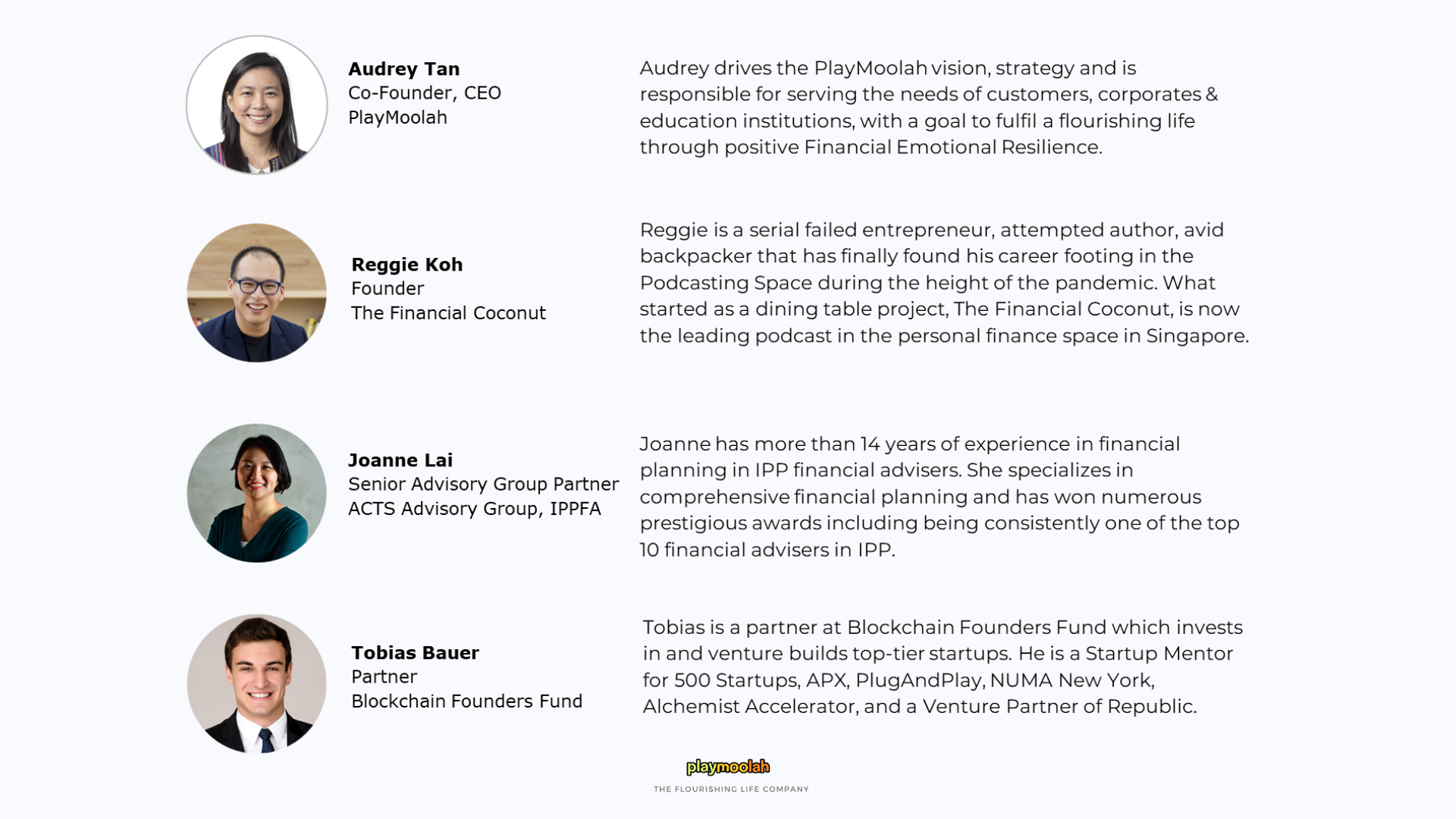 The 'Ask-Me-Anything' sessions covered a range of important questions related to financial wellbeing, catering to the specific concerns and queries of NUS students. These questions asked and addressed were about different facets of financial management, ensuring a holistic understanding of the subject matter.
Here's a snapshot of the questions asked by students and answered by the panel: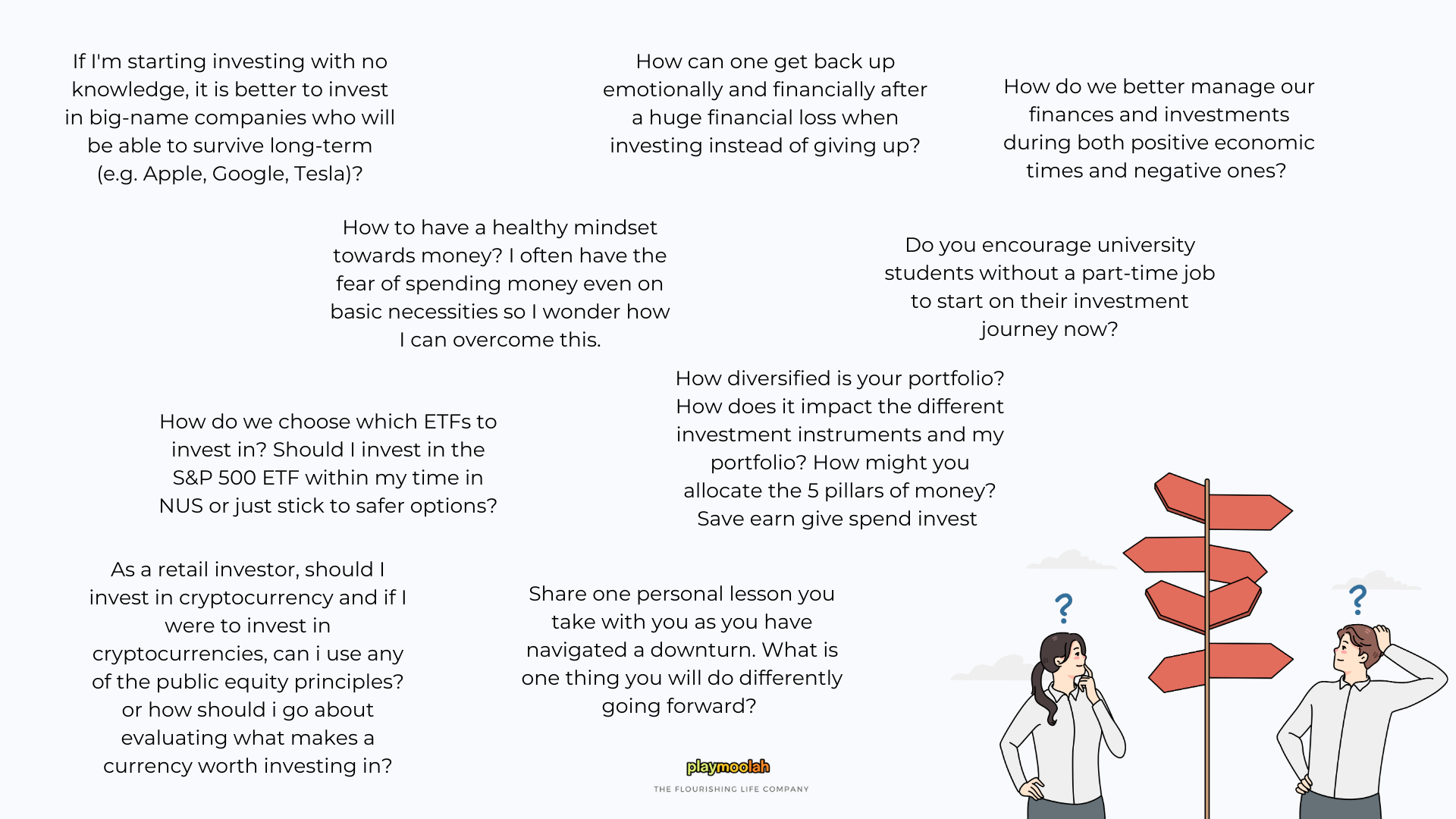 Throughout the sessions, panelists shared invaluable insights gained from their extensive industry and professional knowledge, as well as their personal experiences. By drawing upon their expertise, they provided practical suggestions and actionable advice that resonated with the students.
By addressing these questions, the panelists not only demystified the myriad of financial concepts but also provided students with tangible solutions and pathways to financial success. Their advice went beyond theory, focusing on practical steps and real-life scenarios that students could readily apply to their own situations.


For NUS students interested in exploring these enriching sessions in the future, you can visit the
CFG website
for more information about the course availability and registration details. The Financial Wellbeing modules, with the 'Ask-Me-Anything' sessions, will help lay a strong foundation to navigate the complexities of personal finance.
Sign Up To Our Newsletter
Keep up with Playmoolah's latest news and offers!
Sign up to our mailing list
Thank you for signing up our newsletter!
Keep up with Playmoolah's latest news and offers!
Created with