Ten extraordinary women leaders from seven countries have been named Asia's Top Sustainability Superwomen 2021, recognising and honouring their excellence and contribution in the area of sustainability.
Asia's Top Sustainability Superwomen is an annual listing of the top women leading change through sustainability strategies and initiatives within their organisation, as well as outside. A Sustainability Superwoman is one who is driving change to make a long-lasting impact, and to influence the world to become a better place.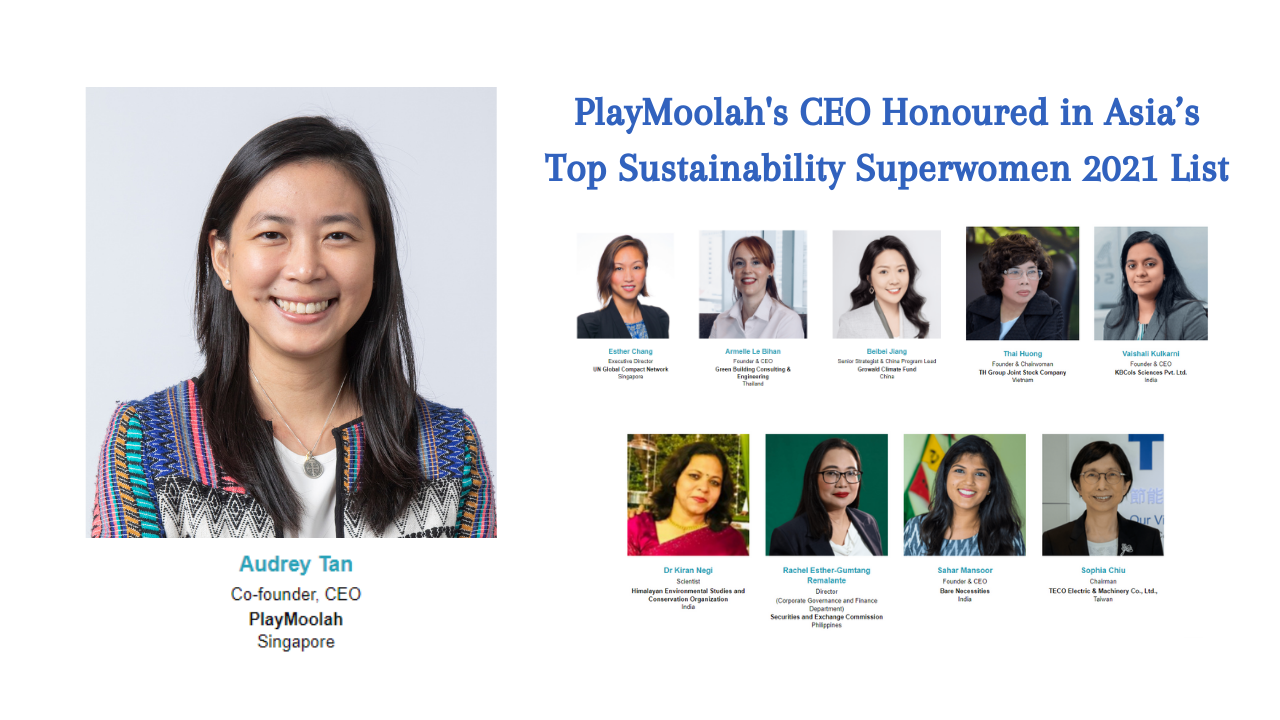 Credits to National University of Singapore of Audrey's photo


This list of ten was selected from 52 nominations from 12 countries. Asia's Top Sustainability Superwomen is a non-profit project initiated by CSRWorks International, Singapore's most trusted name in sustainability consulting, training and thought leadership. An international jury reviews and assesses the nominations to identify the winners.
Rajesh Chhabara, Managing Director of CSRWorks International, and founder of Asia's Top Sustainability Women, said: "We are proud to recognise the contributions and influence of these remarkable women. We hope that their achievements and strength will spur more young women to become a bigger voice in sustainability and lead change towards a better, cleaner, more equitable world."


We congratulate all the honoured fellow women champions and a shoutout to our Co-Founder and CEO, Audrey Tan, for being one of the ten awardee of Asia's Top Sustainability Superwomen among 52 nominees. Her leadership stands out by the nature of her commitment, passion, creativity and vision. Leading with brilliance, indeed. Congratulations to you Audrey, from your PlayMoolah family.


Checkout from the link below:

Sign Up To Our Newsletter
Keep up with Playmoolah's latest news and offers!
Created with